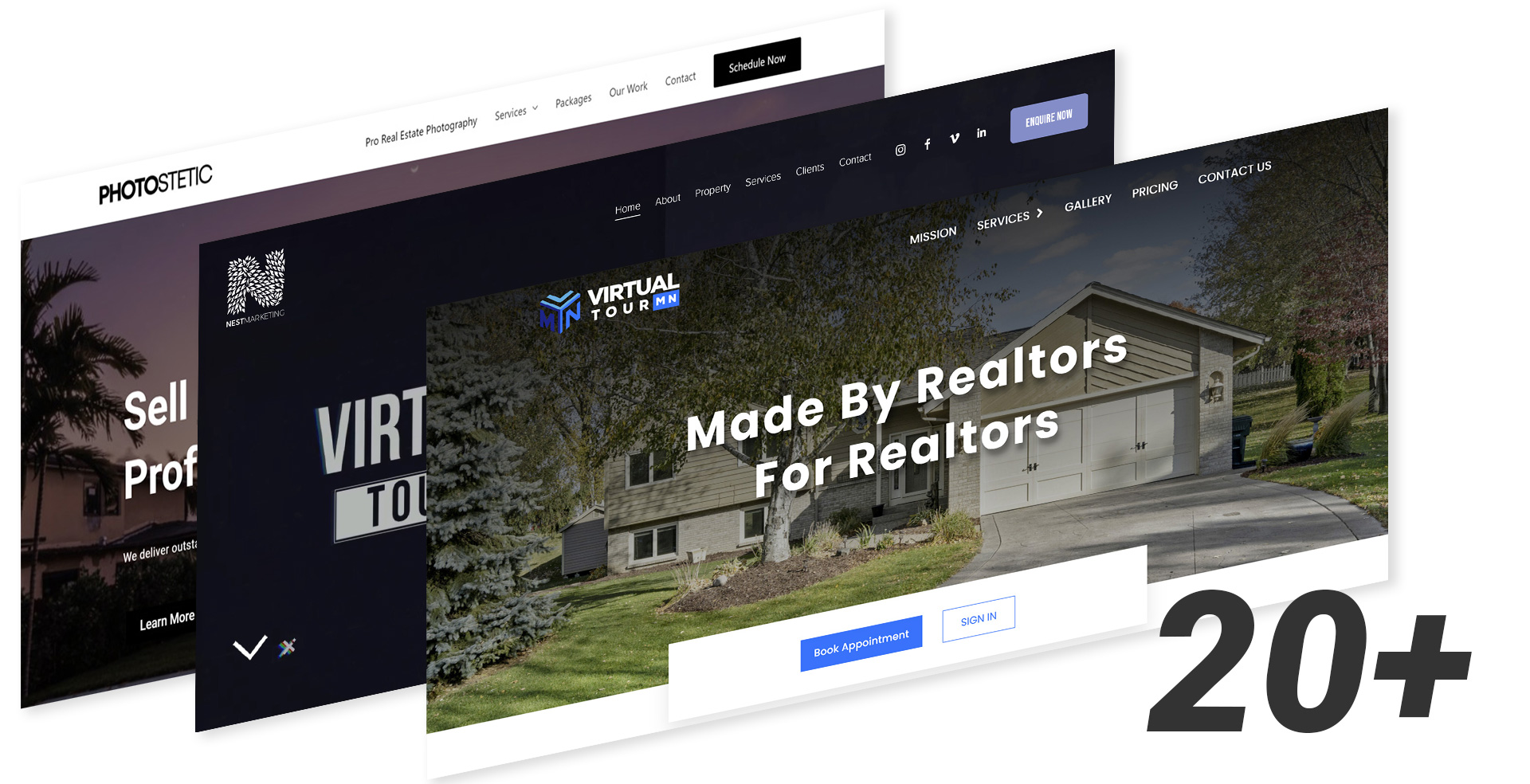 Thinking about redesigning your website? Or maybe you are new to the industry and starting from scratch? Either way, here is a list of great websites from some of the best in the business that you can use for inspiration! We searched far and wide to find some of the best photography website examples from property photographers and virtual tour providers around the world.
There are endless ways to design a real estate photography or virtual tour service website. You'll find a variety of implementations on this list from minimal one-page designs to multi-page sites with large galleries. Some photographers chose to emphasize their message, while others chose to let their work speak for itself.
What aspects of these websites do you like the most? Do you have another website that you think should be added to the list? Feel free to leave a comment below.
Real Estate Photography Websites
Click To Preview Each Website
What NOT To Do…
Click To Preview