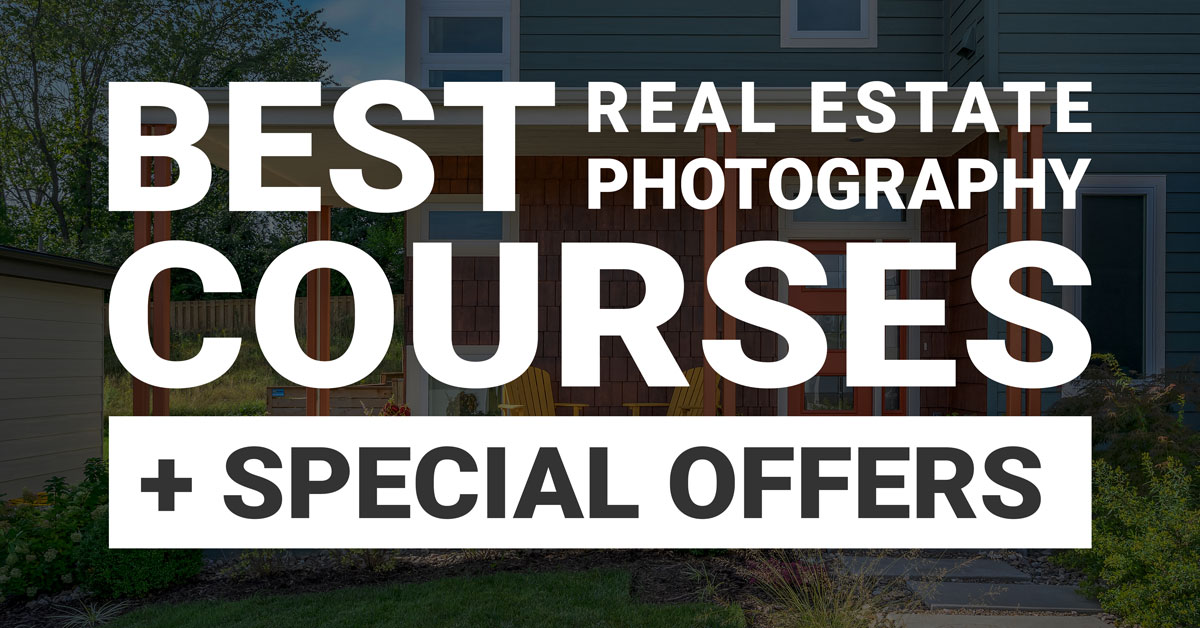 Best Online Courses For Real Estate Photographers
+ SPECIAL OFFERS
Click To View Each Category

Shooting and editing real estate photography.
The Art & Science of Great Composition  SPECIAL OFFER
Mastering Real Estate Photography

Shooting and editing real estate videos.
The Art of Real Estate Cinematography  SPECIAL OFFER
Real Estate Video Bootcamp

Shooting, editing, and part 107 certification.
Drone Real Estate Masterclass SPECIAL OFFER
Drone Pilot Ground School

Shooting, editing, and equipment for real estate virtual tours.
Virtual Tour Pro SPECIAL OFFER
WGAN-TV Training Academy

Fully comprehensive courses focusing on business, shooting, and more.
Real Estate Photographer Pro  SPECIAL OFFER
Real Estate Photo Class
Best Real Estate Photography Courses
Shooting and editing real estate photography.
The Art & Science of Great Composition
with Tony Colangelo
Improving your compositions is the best and quickest way to take your photography to the next level. It is the most dominant factor in creating an image that delights our clients – even if they don't know why they love the shot so much.
Using the information and methods I share in the video will allow you to consistently create images that will more deeply impact your clients – regardless of whether they're real estate agents, interior designers or architects.
This tutorial will allow you to:
Understand why a client judges a photo positively (or negatively).
Apply an easy to follow, step-by-step approach that leverages this understanding, to get consistently strong compositions.
Achieve next-level results by leveraging nuanced composition tactics.
Distinguish yourself by delivering images that will likely look and feel better than those delivered by many of your competitors.
Know how to get "unstuck" when a composition doesn't "feel right."
Understand why lighting augments great composition.
SPECIAL OFFER
$99
$89, get $10 off with code "showandtour"
(active until April 30th, 2021)
Mastering Real Estate Photography
with Garey Gomez
FAST, EFFICIENT WORKFLOW FOR SHOOTING REAL ESTATE PHOTOGRAPHY WITH FLASH.
MAGAZINE QUALITY IN MINUTES – Learn how to choose the best compositions to make your photos stand out in your market.
TAKE CONTROL OF THE LIGHT – By using flash to speed up your workflow and neutralize colors, combined with leveraging the available light in any room, you will control every aspect of your photo to produce…
CONSISTENT and REPEATABLE results, every time, in any room.
BUSINESS: SET YOUR PRICES FOR PROFITABILITY – Stop guessing what to charge and know your numbers.
REAL ESTATE AGENT INTERVIEWS – Learn what they need and want, straight from the horse's mouth.
Best Real Estate Video Courses
Learn how to shoot and edit real estate videos with these top online courses.
The Art of Real Estate Cinematography
with Nick Swartzendruber
Award winning filmmaker Nick Swartzendruber teaches you the how & why of real estate filmmaking. From the planning to the delivery, Nick walks you through his thought process every step of the way to help you not only understand the fundamentals of real estate filmmaking, but also to help you learn how to think about your own approach to filmmaking.
Over 80 VIDEOS and 8 HOURS of insight into the business, the technical, and the creative side of real estate filmmaking.
GEAR: Discussions on cameras, gimbals, drones, accessories – everything you need for real estate video production.
JOB SHADOWING: Follow Nick in both a small 1300 sqft home in the midwest and a 10k sqft luxury estate in California.
POST PRODUCTION: We show you post production from start to finish as well as editing in FCP, Premiere, and Davinci Resolve.
DIRECTING TALENT: Follow along as Nick show his process on directing actors on location for lifestyle films.
SPECIAL OFFER
25% off with code "showandtour"
Real Estate Video Bootcamp
with Grant Johnston
The Goal of this course is simply to help you Reduce Overwhelm and Accelerate your learning curve when learning to Shoot Real Estate Video.
This is done by giving you a proven technique used in the real world.
What's Included in the Real Estate Video Bootcamp course?
The course is made up of 35 Lectures with over 4 hours of Video Tuition
Individual Course modules covering setting up and using your Camera, Drone, Gimbal and Slider
A set of Camera Moves to learn and apply to your next job
Follow me on a Real World Shoot and job shadows
Practice exercises to help you build a Demo Showreel to help you get jobs
A suggested framework for How to Edit your Videos
Access to a Private Facebook Community group of like minded creators for support & inspiration
Support via the private Facebook group and Email support within the individual course modules
Lifetime access to the course
Best Real Estate Drone Courses
Shooting, editing, and part 107 certification.
Drone Real Estate Masterclass
with Aaron Rajamoney
Welcome to the Ultimate Real Estate Drone School! Learn to fly, shoot and edit to professional standards.
SECTION 1 – INTRO
SECTION 2 – GEAR & DRONES
SECTION 3 – GETTING STARTED
SECTION 4 – MASTERING DRONE PHOTOGRAPHY
SECTION 5 – PHOTO EDITING FOR REAL ESTATE
SECTION 6 – MASTERING DRONE VIDEOGRAPHY
SECTION 7 – VIDEO EDITING FOR REAL ESTATE
SECTION 8 – FREE DOWNLOADS
SECTION 9 – JOB SHADOWS
SPECIAL OFFER
$349
$129
Drone Pilot Ground School
Become an FAA-Certified Drone Pilot to Fly for Commercial Use
Drone Pilot Ground School is an online test prep course for commercial drone pilots looking to pass the FAA Aeronautical Knowledge Test for a Remote Pilot Certificate.
We've helped more than 30,000 students become certified drone pilots and are proud of our more than 1,500 4 and 5-star reviews.
99%+ Success Rate
Over 99% of our students pass the FAA exam on their first attempt, even though most of them have no prior experience in aviation. If they can do it, so can you.
Money-Back (and Passing) Guarantee
If you don't pass the FAA exam after taking our course, We'll refund you AND will also cover your test center fee (normally $160). This rarely happens, but we have your back in case it does.
Lifetime Access
To keep your license, you'll need to pass a recurrent FAA knowledge test every 24 months. Our students get lifetime access to our online training course, which we update regularly with the industry.
Real FAA Test Questions
Master the FAA's test concepts with our database of 350+ multiple choice questions. After completing a practice test, you'll be emailed a performance report and a breakdown of your incorrect responses.
Best Real Estate Virtual Tour Courses
Shooting, editing, and equipment for real estate virtual tours.
Virtual Tour Pro: The Ultimate Virtual Tour Masterclass
with Ben Claremont
Learn How To Plan, Shoot, Edit, Get Clients and Get Paid For Your Virtual Tours.
Even if you're BRAND NEW to 360 photography… you can become a Virtual Tour Pro (and make money doing what you love) WAY faster than you think!
What's inside Virtual Tour Pro?
In this course, we cover everything from the very basics of what gear to buy and how to use it, to advanced 360 photography techniques, my full post production workflow (for both photo editing & virtual tour creation), and the steps I take to land clients! The curriculum currently consists of over 100+ training videos (15+ hours) and I add new videos every month to keep the learning relevant and up-to-date.
It's easier than you think.
In the course, you'll get to look directly "over-my-shoulder" as I complete multiple virtual tour projects for REAL paid clients from start to finish, and the simple techniques I use to get professional results with ease (and happy customers!)
Here's what to do.
Take your skills from BEGINNER to PRO with the ultimate virtual tour masterclass
SPECIAL OFFER
$999
$397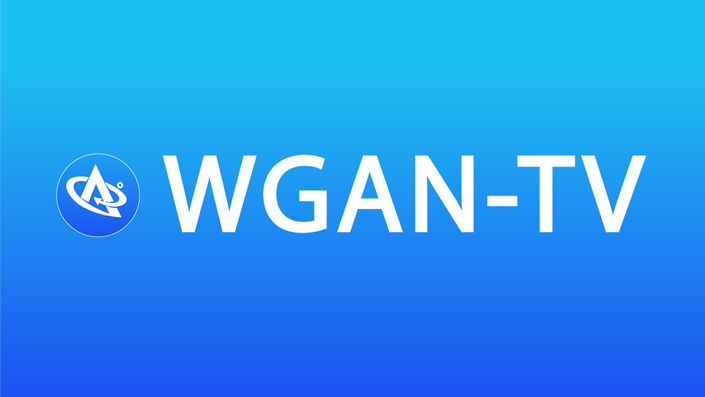 WGAN-TV Training Academy
70 Courses | 3D/360º Virtual Tour Real Estate Photography | 30 Instructors | Asteroom | Cupix | iGUIDE | Matterport | Metareal Stage | Ricoh Tours | Street View
Here are just a handful of the 70 courses available with your purchase:
A Beginners Guide to Matterport Scanning – Everything You Need to Know to Begin Matterport Scanning with a Matterport Pro 3D Camera
How to Pitch Matterport to Real Estate Agents and Brokers – Get More Listing Presentations | Win More Listings | Win Bigger Premium Listings
Pricing Models for Matterport Service Providers – Includes: 29 Ways to Make Money Offering Matterport for Free
How to Make Money with Zillow 3D Home Tours
Top 10 Tips for Starting a Virtual Tour Business – Plus, Which 360º Camera you Should Buy for Virtual Tours
Best Course To Learn Licensing For Real Estate Photography
How to make more money from your photography.
Learn To License Your Photos
with Adam Taylor
LEARN HOW TO MAKE MORE MONEY FROM YOUR PHOTOGRAPHY
I'll give you the exact strategies, systems, and templates I used to grow my photography business by licensing images to a wide variety of companies.
WHAT'S IN THE COURSE? More 45 videos, 5+ hours of content, bonus interviews, email templates, access to our private member community, and more…
SPECIAL OFFER
20% off with code "showandtour"
Best All-In-One Courses For Real Estate Photographers
Fully comprehensive online courses focusing on your photography business, shooting, and more.
Real Estate Photographer Pro
with Eli Jones
The Ultimate Guide to Real Estate Photography!
100+ VALUE PACKED VIDEO TUTORIALS
This course is my "business in a box" and covers everything I did to start and grow my real estate photography company to 16 staff and $1M+ in yearly revenue in less than 4 years. I cover topics ranging from presets, software, camera gear, editing, and shooting – to business principles, customer service, and systems. This course is designed to be the only resource you will need to build a thriving real estate photography business. Regardless of whether you want to be a fully booked single photographer, or scale and hire like I did, this course will provide you the blueprint and answers that you are looking for!
ACCESS TO MEMBERS ONLY FACEBOOK GROUP + WEEKLY LIVE Q&A
When I was building Norman & Young, I had so many questions I would have loved to be able to ask – so we created a members only facebook group where my team, and students who have taken the course answer questions and help each other along the way. I also do multiple hours of live Q&A in this group each week!
SPECIAL OFFER
$897

$497, get $400 off with code "showandtour"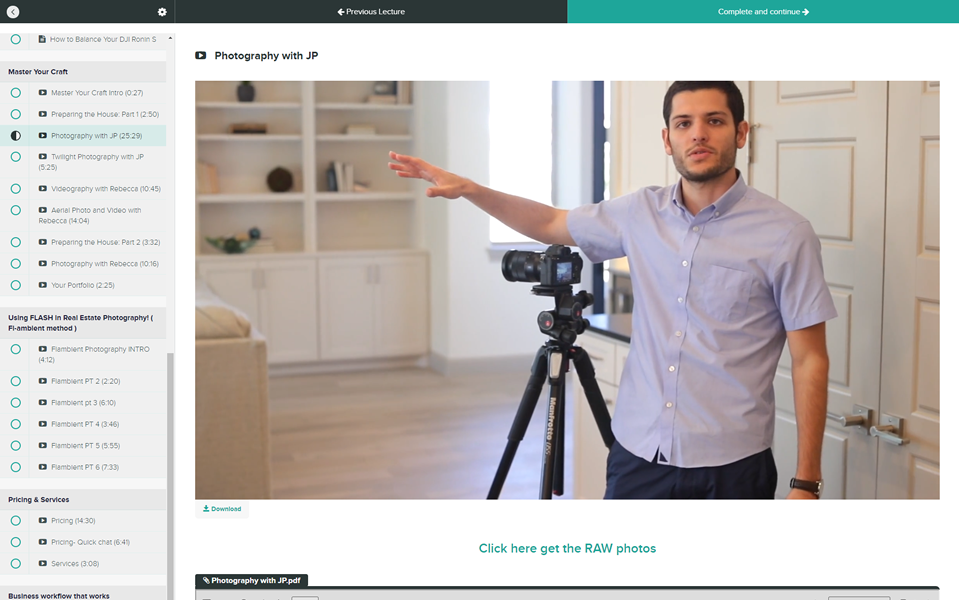 Real Estate Photo Class
with JP Morales
WATCH AND LEARN MY TOP SECRETS ON HOW YOU CAN BECOME A FULL TIME PHOTOGRAPHER THAT HAS CREATED A MILLION DOLLAR REAL ESTATE PHOTOGRAPHY BUSINESS FROM SCRATCH
OVER 80 VALUE PACKED VIDEO TUTORIALS
The most complete Real Estate Photography course on the market today. My collection of tutorials is constantly expanding as I add new videos to the catalogue regularly. You don't need a college degree to be successful and scale your RE Photography business, you just need the proper guidance. Learn all the tricks of the trade that I've picked up during my 6 year journey to mastering success with Real Estate Photography.
ACCESS TO OUR EXCLUSIVE FACEBOOK GROUP
This is the spot where my team and other course members can congregate and pool resources to help motivate and inspire one another on the path to success. I also do regular Q&A's to make sure any specific pain points are being addressed and nothing is overlooked. I would've killed to have a group like this when I was first starting out, so I created it!